Psychological Services
Dr Sharna Lewis B.Sc. (Hons) M.Sc. Clin.Psy.D. C.Psychol.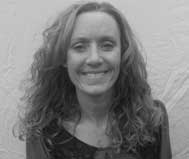 Dr Sharna Lewis is a Chartered Clinical Psychologist with the British Psychological Society, and Registered Practitioner with the Health Care Professions Council. She has a BSc (Hons) degree in Psychology and Biology (1996), an MSc in Health Psychology (2002) and a Doctorate in Clinical Psychology from the University of Birmingham (2007). She has been trained in a broad range of psychological therapies and has completed additional training in Cognitive Behavioural Therapy (compassion focused, trauma focused, mindfulness-based CBT) and trauma therapy (EMDR). Since gaining her doctoral degree in clinical psychology she has worked in the NHS and in private practice as an expert witness and treating clinician. In more recent years she has developed a specialist interest in the assessment and diagnosis of individuals with Autism and ADHD.
Therapy /Rehabilitation Services
Cognitive Behaviour Therapy or CBT:
CBT is a short-term psychological treatment (6 - 24 sessions) that has been proven to be an effective way of helping people cope with a range of emotional and behavioural problems. CBT is based on the belief that people develop unhelpful ways of thinking over a long period of time that leads to problematic feelings and behaviour. Cognitive Behaviour Therapy is a combination of cognitive therapy that helps with thinking processes (such as negative thoughts, attitudes, and beliefs) and behavioural therapy that focuses on behaviour in response to those thoughts. Using a set of structured techniques, CBT can help you to challenge negative thinking, and promote positive coping strategies. CBT is a collaborative approach and the therapist and client work together to achieve a set of identified goals.
Medico-Legal/ Rehabilitation:
I also undertake the assessment and treatment of individuals undergoing a personal injury claim who are suffering from psychological symptoms (e.g. phobias, anxiety, trauma, chronic pain/disability, depression) as a result of an accident at work, on the road or violent crime.

Sessions can be face to face or conducted remotely via video calling.
Adult ADHD and Autism Diagnostic Service
I provide an assessment and diagnostic service to adults in the community seeking to obtain a diagnosis of Attention Deficit Hyperactive Disorder (ADHD) and/or Autism Spectrum Disorder (ASD). Autistic individuals present with differences in their social communication and interaction along with restricted and repetitive patterns of behaviours, activities or interests (e.g. a preference for routine and/or literal thinking). Many individuals will also have sensory sensitivities e.g. sensitivity to noise, lights, smell, touch. Individuals with (ADHD) present with concerns around inattention and/or hyperactivity-impulsivity e.g. distractibility, difficulty sitting still, impulsive behaviour.

A screening assessment will be carried out initially and depending on the outcome, it will be advised whether the full diagnostic assessment is recommended. Assessments are conducted in line with NICE guidance (National Institute of Clinical Excellence) and DSM-5 criteria and involve obtaining a detailed clinical and developmental history, information regarding presenting difficulties and completing relevant psychometrics/self -report questionnaires. Assessments can be conducted remotely using video calling or face to face at Broad Oaks Health Clinic on Friday afternoons.

For information regarding pricing please email info@dovehousepsychology.com
Expert Witness and Medico- Legal Services
I have extensive experience of providing expert witness reports for civil and criminal proceedings. I have completed the British Psychological Society's expert witness training Level 1 and 2 and have experience of presenting oral evidence in court. I am a vetted member of the UK Register of Expert Witnesses. Services include:
Expert witness in personal injury and medical negligence.
Assessment of cognitive functioning and IQ, learning disability, Mental Capacity (MCA 2005), mental health, fitness to plead/stand trial, criminal responsibility, mitigating circumstances.
Assessment of offenders with neurodevelopmental conditions e.g. learning disabilities, attention deficit hyperactivity disorder (ADHD/ADD) and autism spectrum disorders (ASD).
For more information on expert witness services or to request a CV please contact Dr Lewis directly on 07716 846488 or email info@dovehousepsychology.com

Dovehouse Psychology Services Ltd. Broad Oaks Health Clinic, 394 Warwick Road, Solihull, West Midlands, B91 1BB

Telephone: 07716 846488 or Broadoaks Health Clinic on 0121 705 3509