Psychological Therapy
Dr Sharna Lewis is a Clinical Psychologist and provides assessment and treatment for children and adults presenting with a range of mental health and psychological difficulties including; general anxiety, social anxiety, panic attacks, Post Traumatic Stress Disorder (PTSD), chronic pain/disability, depression/low mood, Obsessive Compulsive Disorder (OCD), personality disorders, low self esteem, developmental disorders and victims of domestic violence and abuse. She has been trained in a broad range of psychological therapies and her preferred treatment approach is Cognitive Behavioural Therapy and Schema Therapy.
Who is a Clinical Psychologist?
A Clinical Psychologist has a degree in Psychology and has undertaken a further three year Doctoral degree in Clinical Psychology. Clinical Psychologists are trained in a variety of different psychological therapies and approaches. This allows them to be flexible and tailor interventions to particular individual's needs and difficulties.
What is Cognitive Behaviour Therapy (CBT)?
Cognitive Behaviour Therapy or CBT is a short-term psychological treatment (6 - 24 sessions) that has been proven to be an effective way of helping people cope with a range of emotional and behavioural problems. The benefits of cognitive behaviour therapy are well researched and for many individuals it has been found to be more helpful than any other kind of treatment, including antidepressants.

CBT is based on the belief that people develop unhelpful ways of thinking over a long period of time that leads to problematic feelings and behaviour. Cognitive Behaviour Therapy is a combination of cognitive therapy that helps with thinking processes (such as negative thoughts, attitudes, and beliefs) and behavioural therapy that focuses on behaviour in response to those thoughts.

Using a set of structured techniques, CBT can help you to challenge negative thinking, and promote positive coping strategies. CBT is a collaborative approach and the therapist and client work together to achieve a set of identified goals.
Mrs J.H. sought help with anxiety and panic attacks
I had tasks to complete in-between sessions and diary writing helped to reveal the pattern of my thinking, difficulties and behaviour. It hasnít been easy because CBT requires commitment, cooperation and hard work if you are going to make the changes you need. I have learnt so much about myself and I have been able to apply the techniques I learned to other day-to-day situations.
What is Schema focused therapy?
Schema Therapy is a medium-long term therapy (3 months - 2 years) and is commonly used to treat people with more complex problems. Schema Therapy is based upon CBT, but it is focused much more on early childhood experiences which have caused lifelong difficulties. Assessment includes the use of questionnaires to identify the individual's schemas and coping styles enabling the client to understand and develop an ability to change their unhelpful thinking styles and patterns of behaviour.
What to expect
You may be initially unsure if psychological therapy is for you. At the end of an initial consultation with you will decide together what approach is best and the number and frequency of sessions required.

For further information on psychological therapies, or if you would like to discuss the course of treatment that might suit your particular issue, please contact the Solihull Clinic on 0121 705 3509. Alternatively you can contact Sharna directly on 07716 846488 or email info@dovehousepsychology.com.
Expert witness psychology services
Medico-legal assessment
Dr Lewis has worked as an expert witness in Criminal, Family and Civil law since 2009. She has completed the British Psychological Society's Expert Witness Training Level 1 and 2, is experienced in presenting oral evidence in Court and is a vetted member of the UK Register of Expert Witness. Her areas of expertise include:
Personal/criminal injury
Medical Negligence
Neuropsychological/memory assessment
Cognitive functioning/IQ
Assessment of learning disability
Mental Capacity
Suggestibility
Rehabilitation Services
Dr Lewis is experienced in providing treatment within a medico-legal context including individuals suffering from psychological symptoms as a result of an accident or injury (i.e. accident at work or on the road) or violent crime.

Dr Lewis also provides treatment and therapy to parents involved in Child Care Proceedings.

For more information on expert witness services or to request a CV please contact Dr Lewis directly on 07716 846488 or email info@dovehousepsychology.com.
Mr. R.H. sought treatment to help him come to terms with permanent scarring as a result of an injury
CBT has enabled me to cope better with my situation before it was too late or before the problem got worse. It helped me to understand why I was thinking, feeling and behaving the way I was. The mental and physical suffering I endured by the scarring gave me low self-esteem, low self confidence, and negative self image. CBT could not change my situation but it certainly helped me to cope better, changed my negative thinking, and helped me feel better about myself and my circumstance.
Dr Sharna Lewis BSC Hons, Msc, DClinpsy, CPsychol., Chartered Clinical Psychologist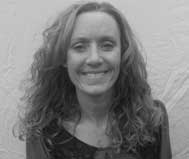 Dr Lewis first graduated from Aston University in 1996 with an Honours Degree in Psychology and went on to complete a Masters Degree in Health Psychology at Coventry University. Dr Lewis then undertook a 3 year Doctorate to train as a Clinical Psychologist at the University of Birmingham.
Dr Lewis has worked within the NHS for over 12 years and independently in private practice since 2009. She has extensive clinical experience within the areas of learning disabilities, child and adult mental health and neuropsychological assessment. Dr Lewis is a Chartered Clinical Psychologist with the
British Psychological Society
, a member of the British Association of Behavioural and Cognitive Psychotherapy and a registered member of the Health Care Professionals Council.